Customer Reviews
J.W. Electrical take great pride in the work we carry out. Don't just take our word for it, see our customers comments below.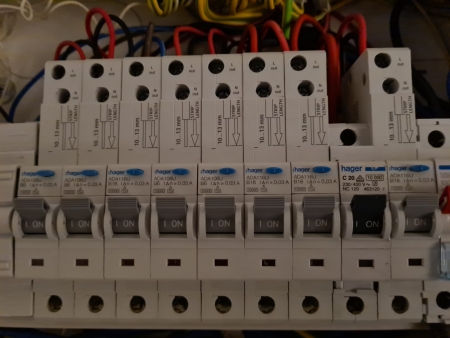 Safe and excellent high quality workmanship
I would like to take this opportunity to thank Jamie of J W Electrical for his and his team's safe and excellent high quality workmanship carried out at our business premises. We started to use Jamie for our electrical repairs, modifications and upgrades many years ago and have continued to work with him and his team for all our electrical requirements. From emergency support to simple standard fixes J W Electrical have met all our requests and expectations and for this reason our trust for this Company has remained high and justifiably so throughout our working relationship. They work very safely and we have never had any cause for concern in this respect, this is on top of good timekeeping which is important when you are running a business that suppliers turn up when expected and work with your organisation. Communication has been excellent with a good understanding about isolations which may effect office working and at the end of each day the working area designated for the electricians is kept clean, tidy and organised. The breadth of work they have carried out at our premises is impressive from an emergency blown main fuse panel repair which was extremely urgent, to a full office, toilet, workshop, stores area wiring incorporating power, light, electrical heating, intranet and outside power supplies. Very recently we have had new E.V. (electric vehicle) charge point fitted and this was carried out with the supply of the charger unit and all done very tidily and without disruption to our working day. Without hesitation I would recommend their services not only based on the details I have mentioned in this testimonial, but also because they do not take advantage of their position and have treated our business fairly with competitive pricing and honesty throughout. I know if I had to bring anything up with Jamie he is receptive to discussions and wants his business to be presented in the best possible light. If any person reading this testimonial would like to ask me any questions about J W Electrical I would be more than happy to respond with an honest opinion.
Keep up the good work
David C Jones. General Manager/Company Secretary, Moba (UK) Ltd

Excellent attention to detail during the installations- taking pride in their workmanship
J W Electrical UK have been our only electrical installation supplier since he introduced himself to us back in 2009. Soon after, we moved to a 70,000 square foot building in Telford where Jamie and his team prepared the electrical and IT infrastructure prior to the move and supported us during and after the move.
Jamie and his team have always provided competitive pricing, short lead times and excellent attention to detail during the installations- taking pride in their workmanship which is very important in our opinion.
Again, during a whole manufacturing site layout change in 2016, Jamie and his team worked with Hoshizaki Europe Ltd during the planning phase offering excellent technical advice. This helped us make the right decisions, not just for the 'there and then' situation, but with forward thinking to future proof us for several years ahead. Jamie is not one for installing something today, for it to be modified soon after.
Jamie and his team are always happy to support us during emergencies too. He has often helped us to reinstate power within a few hours to get our manufacturing line running as soon as possible minimising downtime and lost revenue.
We would certainly recommend J W Electrical to help with all aspects of electrical related installations and inspections.
Andy Warner, Production Engineering Manager, Hoshizaki Europe Ltd

Cost effective and professional electrical service.
JW electrical has undertaken domestic and agricultural electrical work for our business, the team always takes great pride with their work, it is completed to a high standard in a sensible time frame.
I would recommend JW electrical to anyone who needs a cost effective and professional electrical service.
M Thomas, Church Stretton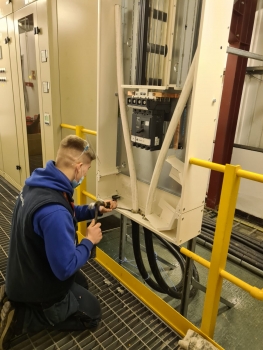 Honest and professional approach
We started to use JW Electrical early last year when our previous provider let us down. Since then we have engaged in several projects both big and small across the group with excellent results through simple effective communications and JW's honest and professional approach.
Ian Thatcher, Technical Manager, Mail Solutions

A job well done, a satisfied customer and a company I would recommend
We used J.W Electrical after a recommendation from another tradesperson and we couldn't be more pleased with the outcome. From the first survey to the work being completed was a great experience. The quality of the electricians work on a fairly complex task, along with great communications and co-ordination from the management was excellent. A job well done, a satisfied customer and accompany I would recommend. Thank you.
G Eveleigh, Domestic customer